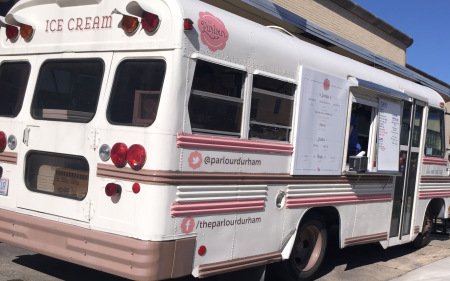 The Parlour's original mobile scoop shop is still on the road! Our bus serves Durham's handmade ice cream at public events all over the Triangle. It's also available for catering private parties like weddings, corporate gatherings, and more.
Check the bus schedule below. Or if you'd like us to come out to an event you're planning, submit a booking request! We have separate request forms for catered events or ones where guests pay individually.
The bus is not serving in public right now. When it is, you'll see a map at the top of this page.
Coming Soon
The Whole Calendar

Loading…